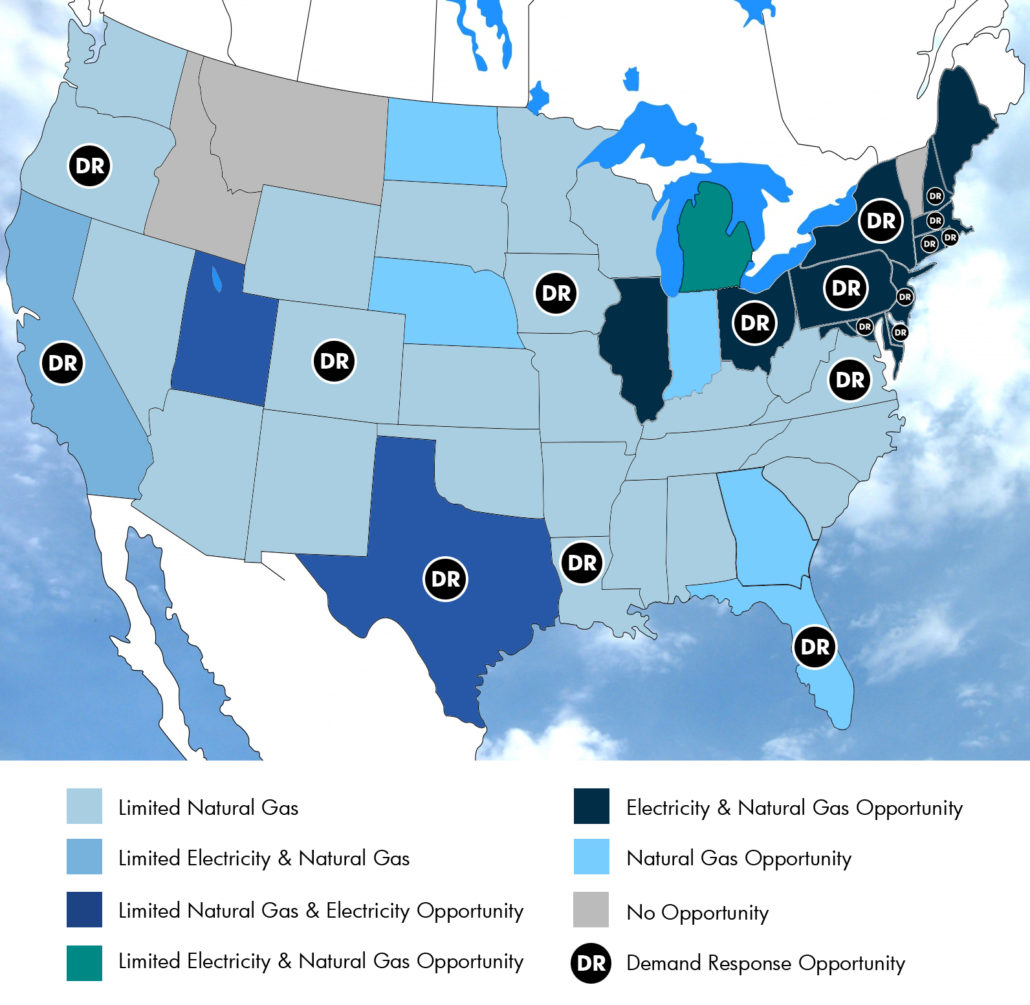 Opportunity: A significant opportunity to negotiate competitive rates from an alternate supplier exist in this state. The majority of the state is deregulated and multiple alternate suppliers are present and able to offer competitive rates. Pockets of regulated territories and minimum size requirements may still exist, reducing the opportunities for small commercial customers.
Limited: Large pockets of regulated territories may exist in this state, or certain types of customers are only afforded the option to choose an alternate supplier. Minimum size requirements are often present.
No Opportunity: There is currently very little, or no opportunity, for any customer in this state to choose an alternate supplier. The state may have suspended deregulation or deregulation may be pending or canceled.